About Us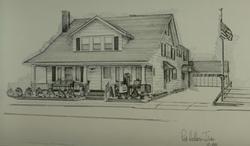 This section of our website contains useful information about us. Learn about our caring staff, how to find us and see photos of our facility.
The Tilghman Funeral Home has been in operation at the same location since 1960. We are family owned and operated. We feel it is important that we remain family owned and operated so your family is served by a member of our family. We serve your family with sincerity, compassion and understanding during a difficult and trying time in your life. Our goal is to ease the burden of making funeral arrangements, whether it is an at-need arrangement or a pre-need arrangement.

Please feel free to contact us if you have any questions.