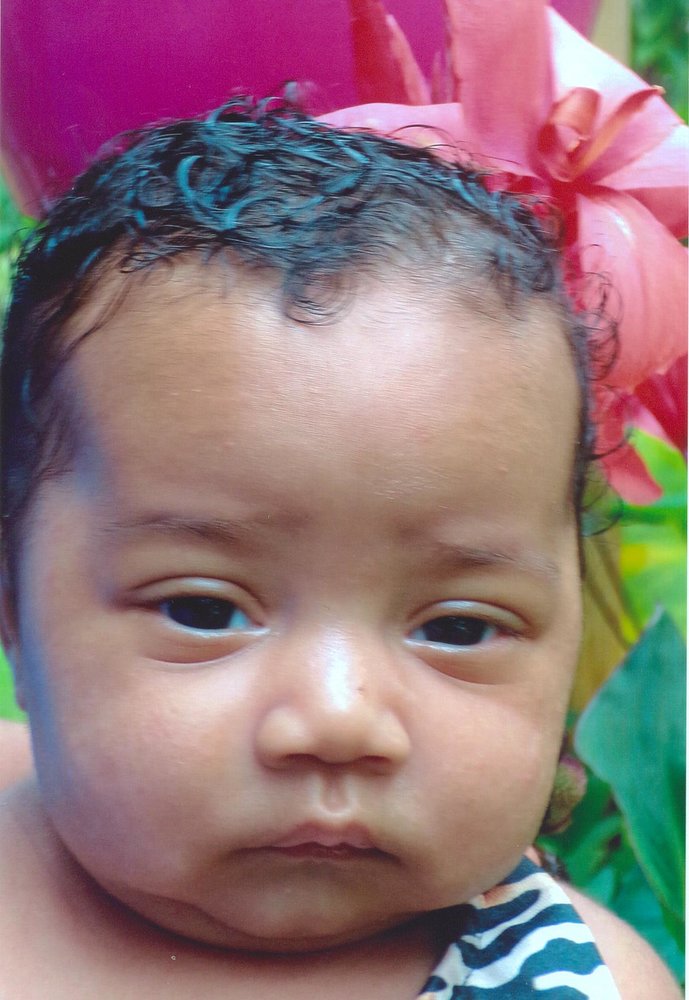 Obituary of Loveyuh Rose Valentina Newman-Stroud
Loveyuh Rose Valentina Newman-Stroud, adored baby girl of Jessica Stroud and Everetton Newman, passed away peacefully on Sunday, October 28, 2018. She was born on August 9th of this year in Glen Falls New York. Loveyuh was such a happy baby, always smiling and full of life. She was very loving and enjoyed being loved on. Loveyuh was a mommy's girl, a precious baby, a beautiful princess taken too soon.
Loveyuh is predeceased by her maternal grandfather, James Stroud and by her paternal grandfather, James Dunn.
She is survived by her loving parents, Jessica Stroud and Everetton Newman of Browns Mills New Jersey; her big brother Khylo Isaiah James Newman-Stroud; her maternal grandmother, Denise Stroud; her paternal grandmother Carleen Stenson and husband John; her maternal great-grandmother Olive Slover; her paternal great-grandmother, Margaret Newman; her aunt Rebecca Stenson; her six uncles, Charles Slover, James Tyler and his wife Malayna Chmielinski, Johnathan Stroud, Michael Dunn, Jimmy Newman, and Little John Stenson, Jr.; her cousins, Ryder Tyler, Milah Tyler, Jaedyn Stroud and Arhianna White; along with several extended family members.
Relatives and friends are invited to gather on Friday, November 2, 2018 from 11:30AM to 1:30PM at the McHoul Funeral Home, located at 1089 Main Street, Fishkill, New York 12524. Interment will take place on Saturday, November 3, 2018 at 9AM at Odd Fellows Cemetery, located at 217Odd Fellows Road, Pemberton Township, New Jersey. All arrangements are under the direction of the Tilghman Funeral Home, New Egypt NJ 08533.